Graphic Design
This is a selection of graphic design work. I mostly create printed
leaflets and flyers but I have tried to include a more varied selection here.
I create my own vector images and hand illustrations.
I use mostly Photoshop and inDesign for my work,
but have some experience using Sketchbook pro
and Illustrator as well.
Book Cover
Kate Muldoon - 2018
This design was fun to make, I created my own vector images for each of the tools in Photoshop. The Author specifically wanted to use the bright pink shade, and so I experimented a little with the colour choices before picking this very vibrant scheme.
The font was an easy choice. I wanted a more feminine curvy font to juxtapose the hard lines of the tools.
My personal preference would have been to play around with a bit more negative space, as well as toning down the colours. I would have gone with a more monochromatic pink scheme with a desaturated secondary colour.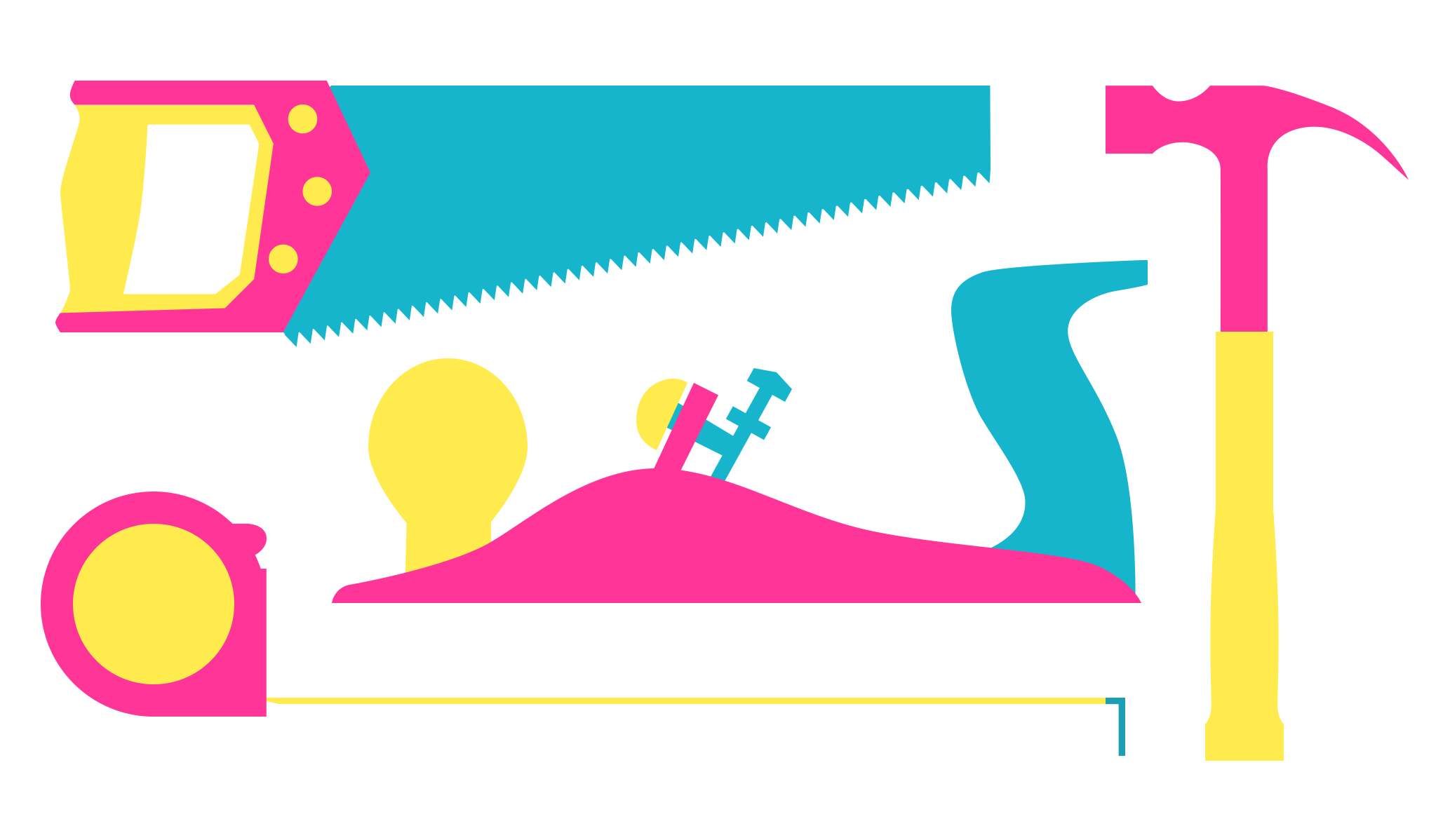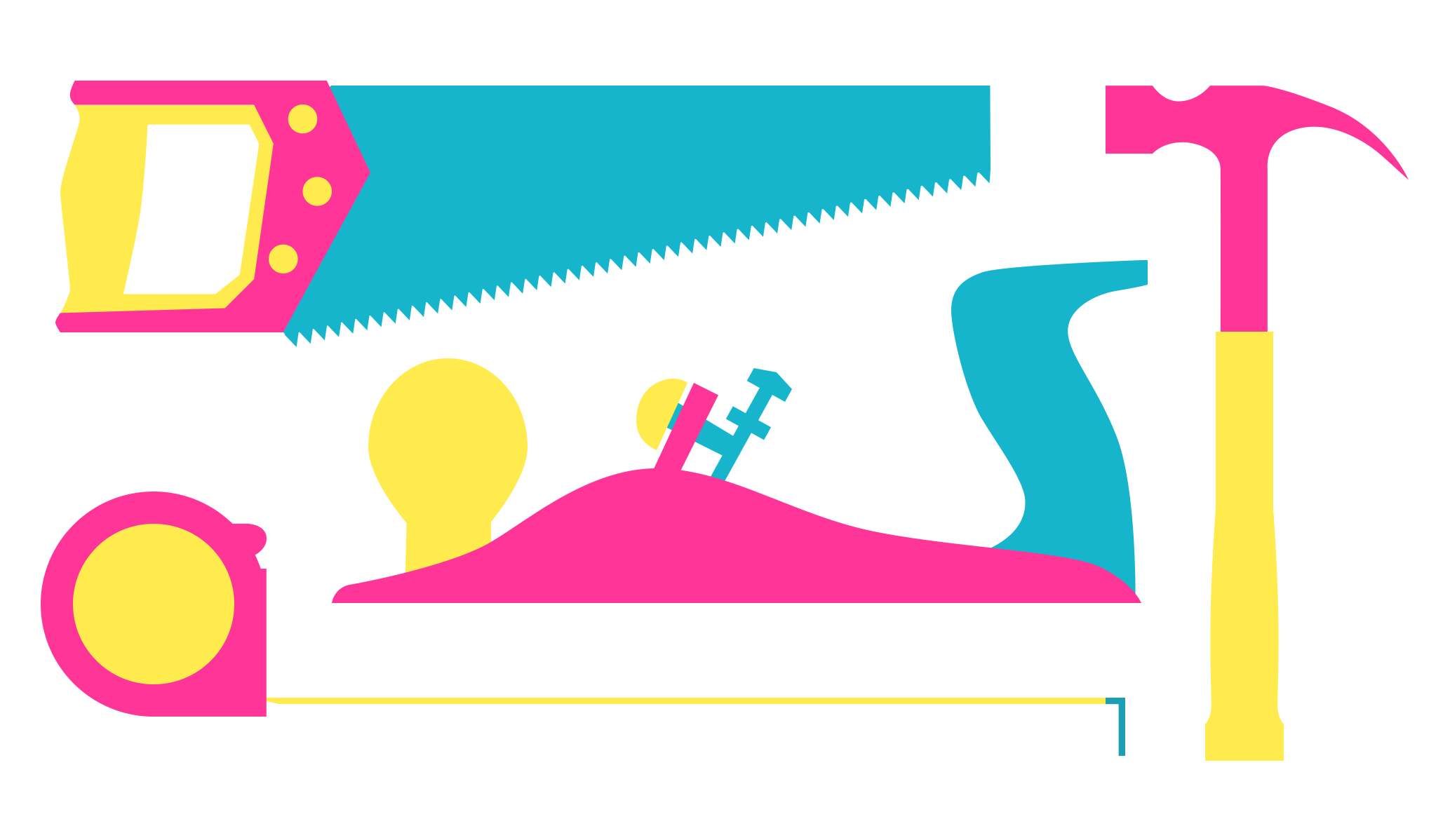 Company Logo
Ian Barnes Electrical LTD - 2018
The owner of the company was trained as an electrician under GWR. (Great Western Railway) He wanted to reflect elements of industrial design from the time period GWR was founded within his own logo.
I kept the design and fonts simple, Taking design cues from the many emblem style badges companies designed during that era. The lightning bolt is a fun hint to the nature of the business.
I provided a couple of basic mock-ups for this design to help Ian visualise the logo.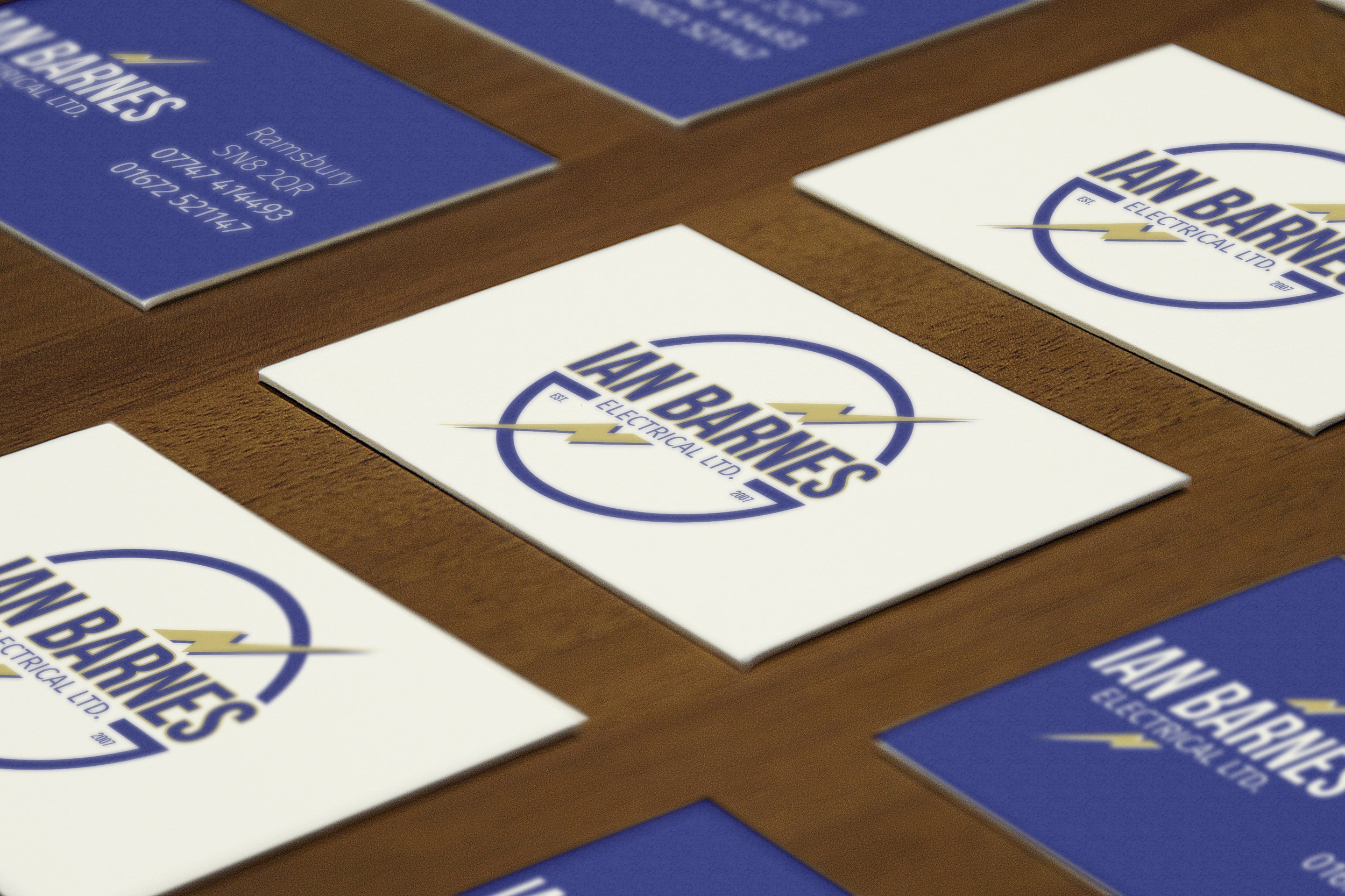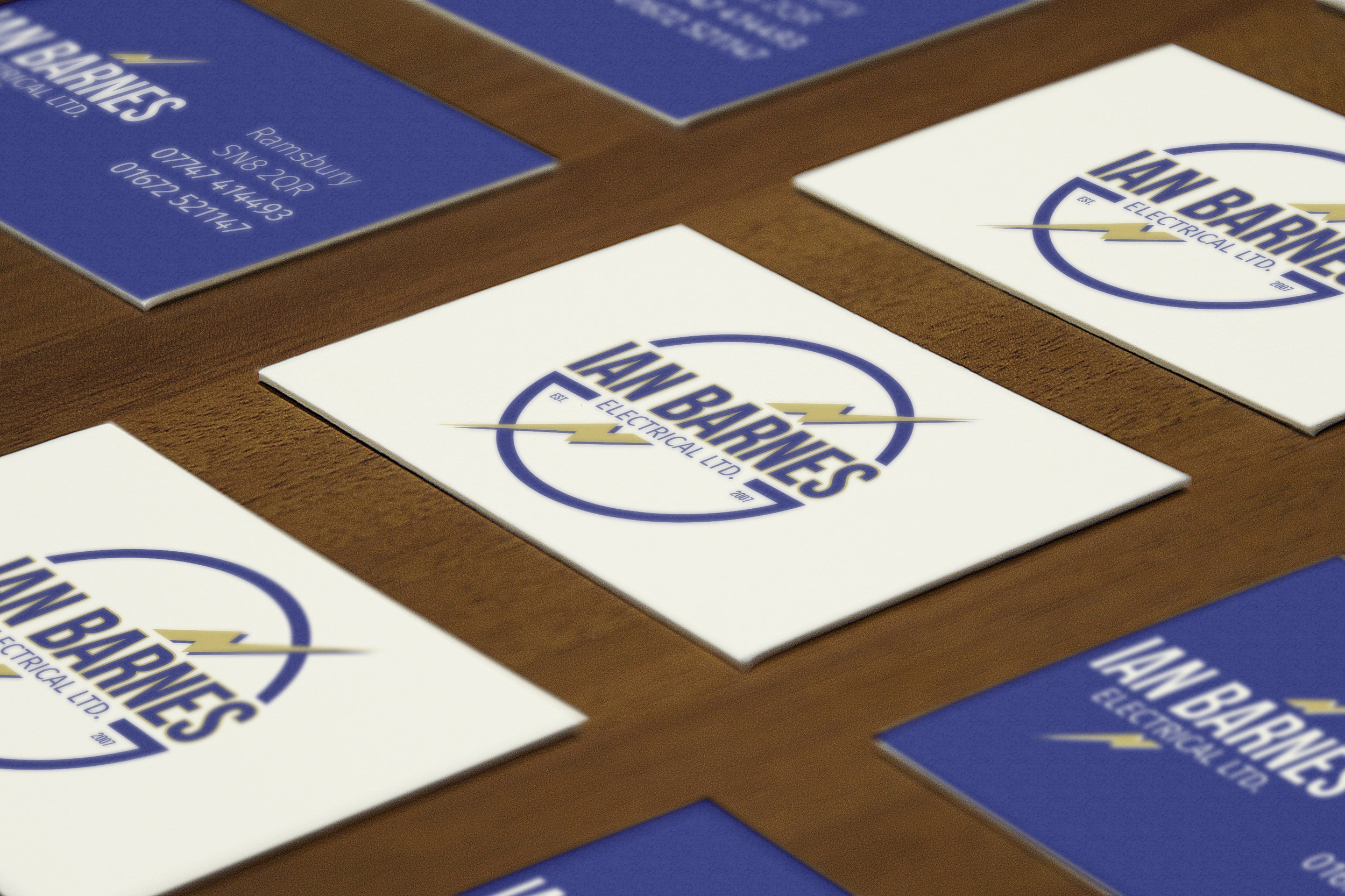 Logo & Banner
Gamerz Unite internet café - 2018
This was an Esports based internet café. The design needed to capture a young audience between 14 and 25 and have a cool edge to it.
I kept the mascot simple so that it can be used as a modern emoji sized attachment or emblem. The font design takes inspiration from college campus sports teams.
Charity Flyers
Ramsbury and aldbourne Bowls Club - 2018
The local bowls club requested some advertisement flyers that they could post around the villages and display in shops.
These designs were intended to advertise two specific events at the club and to help bolster the membership of the club.
I kept all important information nice and bold. As there was a lot of information to fit in I found ways to incorporate a standard text font as well.
Kaisha Segre charity fundraiser - 2018
Some flyers I created to aid a fund-raiser for medical bills for a friend, The charity aims to raise money in support of Kaisha as well as informing people of the serious complications of Diabetes. However we didn't want to get too serious with the posters!